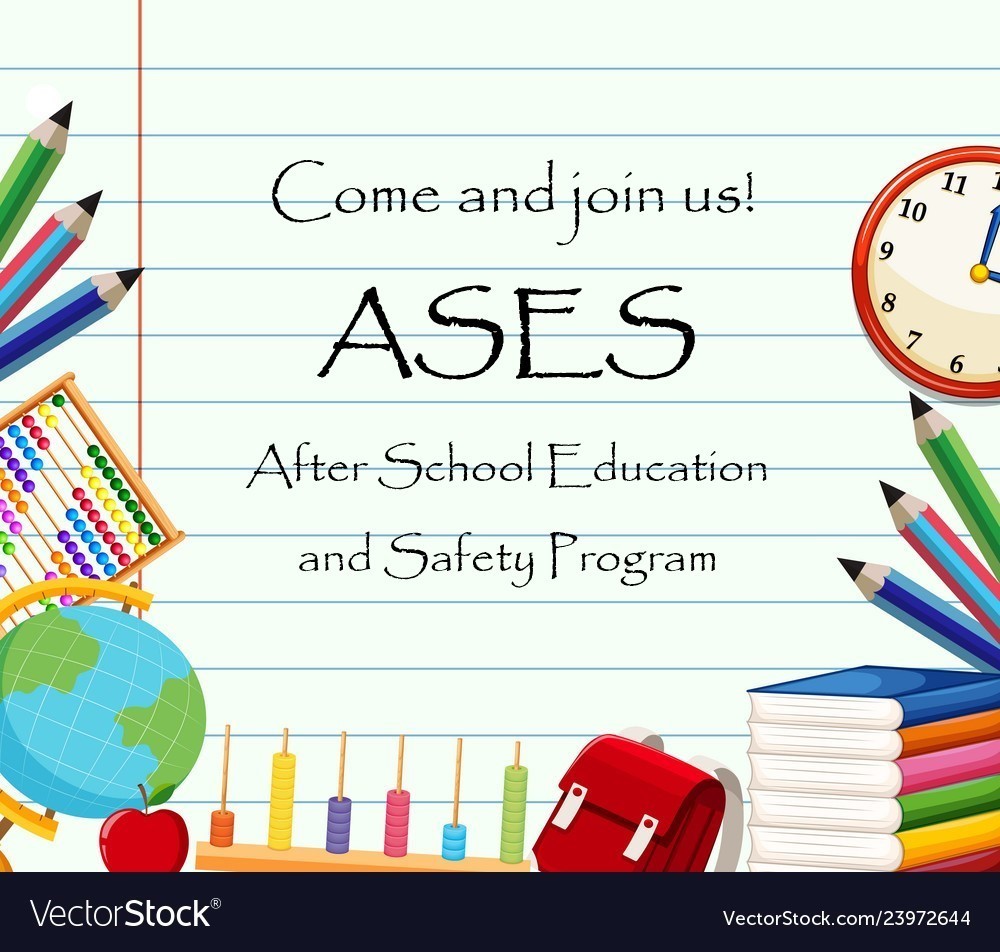 ASES
Tom Beneke
Friday, January 17, 2020
ASES
Applications for the FREE after school program are available in the front office
Program Hours: Dismissal from regular day until 6:00 p.m. every day school is in session.
Snack provided daily
Time to complete homework
Enrichment Classes (Science, Technology, Art and Life Skills)
Cross-Age Learning Teams
Sports
Public Speaking Class
Newsletter Class
Aplicaciones para el programa GRATIS de después de escuela ASES
están disponibles en la oficina.
Horario del programa: Despido del día normal hasta las 6:00 p.m. Todos los días la escuela está en sesión.
Merienda diaria
Hora de completar la tarea
Clases de enriquecimiento (Ciencia, tecnología, arte y habilidades para la vida)
Equipos de aprendizaje de edades cruzadas
Deportes
Clase de oratoria pública
Clase de periodismo Haz clic aquí para registrarte hoy!