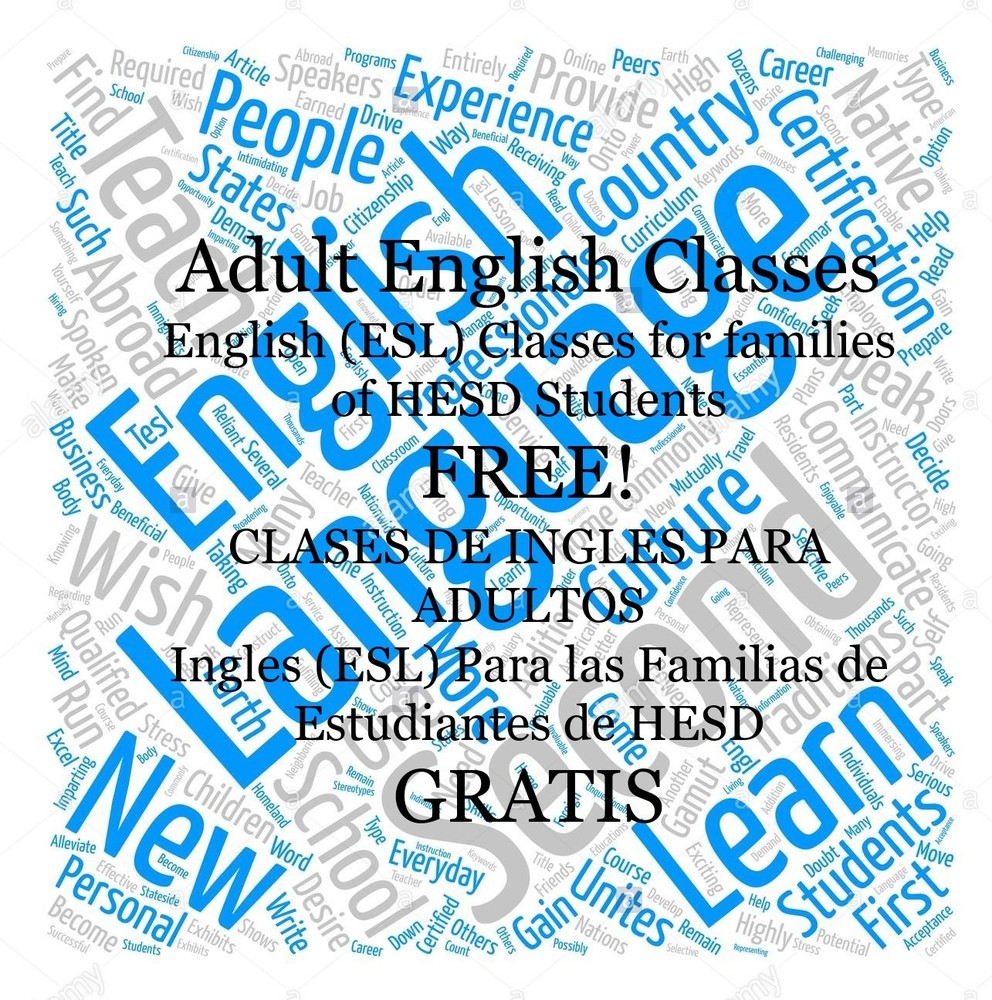 Adult English Classes
Tom Beneke
Tuesday, January 21, 2020
Hueneme Elementary School District
FREE!
Tuesday, January 28, 2020 (registration)
Classes begin January 28, 2020
Tuesdays and Thursdays
6:00 p.m. – 7:30 p.m.
Blackstock Junior High School, Room 31
701 Bard Road
Oxnard, CA 93033
If you are interested, please complete the registration at 6:00 p.m. on the first day of class to enroll. Thank you.
Childcare will be provided for participants' children (only)
ages 3 and above. All children must be toilet-trained.
For more information, contact: David Castellano
(805) 488-3588
DISTRITO ESCOLAR ELEMENTAL DE HUENEME
CLASES DE INGLES PARA ADULTOS
Inglés (ESL) Para las Familias de Estudiantes de HESD
GRATIS!
Martes, el 28 de Enero, 2020 (registración)
Clases Comenzaran el 28 de ENERO 2020
Hasta el 2 de Abril 2020
Martes y Jueves
6:00 p.m. – 7:30 p.m.
Escuela Blackstock Junior High, Salon 31
701 Bard Rd.
Oxnard, CA 93033
Si usted está interesado, por favor regístrese directamente en el salón 31 a las 6:00 p.m. en el primer día de clase para inscribirse. Gracias.
Habrá cuidado de niños solamente para hijos de los participantes. Los niños deberían ser mayores de 3 años y que no usen pañales.
PARA MÁS INFORMACIÓN, COMUNIQUECE CON:
David Castellano (805) 488-3588 dcastellano@HUENEME.ORG