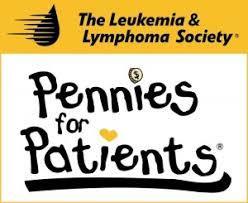 GOAL MET for Pennies for Patients!!!
Maria Granado
Saturday, January 25, 2020
Counselor Hernandez and the Williams Student Council would like to thank everyone who participated in the Pennies for Patients Campaign. All donations collected will benefit the Leukemia and Lymphoma Society. Let's keep the kindness going all year long! Any last minutes donations will be accepted through Friday, 02/21/2020. Thank you for your participation and generosity!