According to the California Department of Public Health (CDPH), recent evidence indicates that in-person instruction can occur safely without a minimum physical distancing requirement when other mitigation strategies are implemented.
As California schools plan for a complete return to in-person instruction for the 2021-22 school year, universal masking and other Covid-19 mitigation strategies will be prioritized.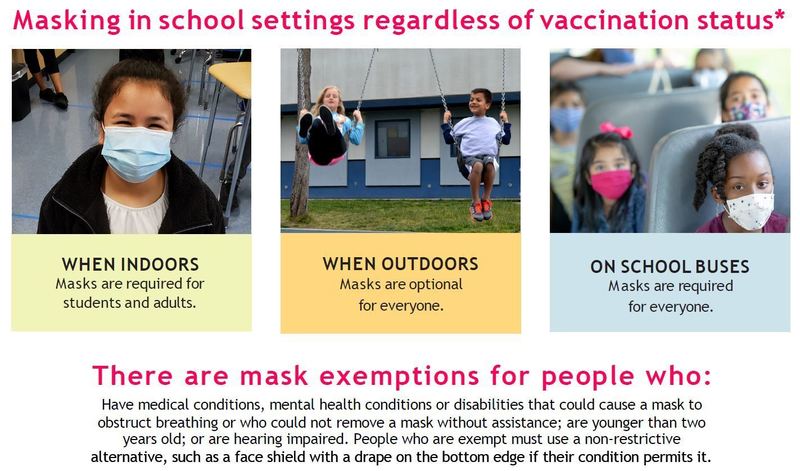 De acuerdo con el Departamento de Salud Pública del Estado de California (CDPH, por sus
siglas en inglés), la evidencia más reciente indica que el regreso de los estudiantes para
clases presenciales puede ocurrir de manera segura sin que se requiera de distanciamiento
físico, siempre y cuando sean implementadas otras medidas de prevención.

A medida que las escuelas de California planean un regreso completo a la instrucción en
persona para el año escolar 2021-2022, el uso universal de cubrebocas y otras
medidas de prevención serán prioritarias.