News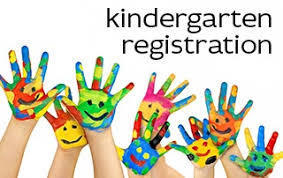 Kindergarten registration will begin on Monday, May 18th- June 26th and will then start up again between Monday, August 4th- August 10th in the Larsen Office. Social...
Dear Larsen students and families,Please click on the blue link below to view our farewell video to you. We wish you a great summer and we can't wait to see you in the...

Find June's Roadrunner Updates hereHaga clic en el desenlace arriba para las actualizaciones de la escuela Larsen.
SEE ALL NEWS
LIVE FEED

Marisol Guillen
about 19 hours ago
Dear Larsen Families,
For those who have not responded to the 2020 Census, please watch the following video. Thank you very much for cooperating with this very important cause that only takes place every ten years.
https://www.youtube.com/watch?v=e_592_5jWXM&authuser=0

Marisol Guillen
about 19 hours ago
Estimadas familias de Larsen,
Para los que no han respondido al Census 2020, favor de mirar el siguiente video. Muchas gracias por cooperar con esta importantisima causa que solamente ocurre cada diez años.
https://www.youtube.com/watch?v=ILRKEAlPNhI&authuser=0

Marisol Guillen
4 days ago
Dear Parents/ Estimadas familias,
Please complete the following HESD Meal Distribution Survey.
Por favor complete la siguiente Encuesta de distribución de comidas de HESD.
https://forms.gle/ee5P71NXd4PP1B9j8
Muchas gracias.

Marisol Guillen
8 days ago
Friendly reminder / recordatorio amistoso:
LARSEN SCHOOL
SUMMER REGISTRATION /
MATRICULACIONES de VERANO
August 4th 2020 / 8:00 am – 4:00 pm -
August 5th 2020 / 8:00 am – 4:00 pm -
August 6th 2020 / 8:00 am – 4:00 pm -
August 7th 2020 / 8:00 am – 4:00 pm -
August 10th 2020 / 6:00 pm – 8:00 pm -

Marisol Guillen
11 days ago
Queridas familias de Larsen:
Si aún no lo ha hecho, complete la encuesta del Censo 2020 en el siguiente enlace. Sus respuestas al Censo ayudarán con lo siguiente: almuerzos escolares, programas despues de escuela, planes para autopistas, apoyo para bomberos y familias necesitadas. Los resultados del censo afectan a su comunidad todos los días. ¡Gracias por tomarse el tiempo de hacer este importante trabajo!
https://2020census.gov/
SEE ALL POSTS