News
Parents and guardians can use test score reports to better understand their children's strengths and areas in need of improvement. Follow the links to find out...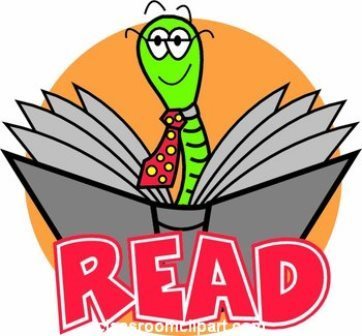 Congratulations to the top AR classes for the month of May!!! Ms. Ramirez Ms.Castillo Ms. Rocha Ms. Cervantes Mr. Martin
Dear FamiliesIf your student is participating on the talent show auditions please plan accordingly. Talent show auditions tomorrow 4/23 after school. Meet in the outside...
SEE ALL NEWS
LIVE FEED

Dr. Torres
13 days ago
Bienvenidos de regreso a clase soy la Dr. Torres, la directora de la escuela. Este es un recordatorio que el primer día de clase será el 27 de agosto. Grados 1ro-3ro de 8:07-2:40 y 4to-5to de 8:07-2:46 (Los días cortos ya serán los miércoles- 1ro-3ro terminan a las 12:06 y 4to-5to a las 12:21). También les dejo saber que si su estudiante está en ASES el programa comienza el primer día.

Isabel Pelayo
3 months ago
Larsen: don't miss Open Campus tomorrow morning. Top AR classes will be recognized plus some superheroes. After the school-wide fun, you are invited for a special meeting with our counselor and principal in the library. Don't miss out! Larsen: no se pierdan Open Campus mañana. Las clases con más puntos en AR serán reconocidas igual a unos superhéroes en la escuela. Después vengan a una junta muy especial con nuestra consejera y directora en la biblioteca. No se lo pierdan!!

Dr. Torres
4 months ago
Familias de Larsen un recordatorio importante de que las vacaciones de primavera serán del 1 al 12 de abril. Disfruten las dos semanas de vacaciones. Los estudiantes regresan el 15 de abril. ¡Que tengan un descanso divertido!

Dr. Torres
4 months ago
Larsen Families and important reminder that Spring Break will be from April 1st to 12th. Enjoy the two weeks off. Students return on April 15th. Have a fun break!!

Isabel Pelayo
4 months ago
LARSEN: please join us for Open Campus tomorrow. That means you can chat with Ms. Pelayo and Dr. Torres on the blacktop without having to sign in at the main office. After that, please join our fabulous counselor in the library for an exciting session. Also, we have REGULAR dismissal time tomorrow. Have a fantastic Spring Break. NO school starting Monday. We will see you back on April 15th!! LARSEN: por favor vengan a nuestra escuela por la mañana. Eso quiere decir que uds pueden charlar con la Señora Pelayo y la Dra Torres detrás de la escuela sin que tengan que registrase en la oficina principal. Después del Open Campus vayan a la biblioteca con nuestra fabulosa consejera que dará una excelente sesión. También, saldremos a la HORA REGULAR mañana. Les deseamos unas vacaciones fantásticas. NO HAY CLASES EL LUNES. Nos veremos el lunes 15 de abril!!
SEE ALL POSTS