Parkview Families, October 8th is a Staff Development Day. There is no school for students. School resumes Tuesday October 9th.
Familias De Parkview, No hay clases el 8 de octubre. Es día de trabajo para los maestros. Las clases resumen el martes 9 de octubre.
Hola familias de Parkview, nuestra primera Escuela Sabatina es el 13 de octubre de las 8:00-12-1 5pm. Escuela Sabatina es una buena oportunidad de ajustar faltas de clase justificadas o injustificadas. Las clases son divertidas llenas de actividades prácticas prohibidas por maestros(a) certificados.
Hi Parkview Families, our first Saturday School is Oct. 13th from 8:00am-12:15pm. Saturday School is a great way to make up unexcused and excused absences for grades k-5th. Saturday School offers engaging hands on STEAM activities taught by certified teachers.

La recaudación de fondos de chocolate de la escuela Parkview PTA comienza el 28/09. La clase que vende más chocolate se ganará una fiesta de pizza o helado. Los fondos proporcionan excursiones y actividades interesantes para los estudiantes.

The Parkview PTA chocolate fundraiser begins 9/28. The class that sells the most chocolate will earn a pizza or ice cream party. Funds provide field trips and engaging activities for students.

La miembresía del comité de maestros y padres comienza hoy! Sea parte de este importante comité por solo $ 8.00. ¡Cada miembresía proporciona $ 2 para los fondos de viaje de la clase!

Parkview's PTA drive starts today! Join PTA for only $8.00. Each membership provides $2 toward classroom field trip funds!

¡La Noche de Regreso de Kindergarten es esta noche a las 5:30 en Parkview! Espero ver a todos nuestros padres de los estudiantes de kinder esta noche.

Kindergarten Back-to-School Night is tonight at 5:30! Hope to see all of our kinder parents tonight.

Words of wisdom from @JudyBbjb63 Judy Bowers at #VCOE ... #thepersondoingisthepersonlearning #hesdpride #pkvpride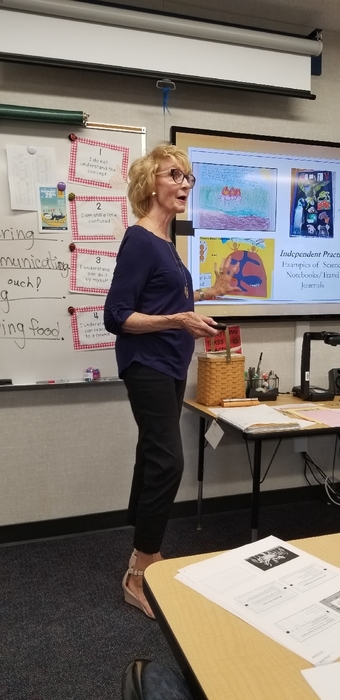 4th grade teams are learning about authentic integrated learning from with #VCOE. #hesdpride #pkvpride

PKV's Dual Immersion team working alongside Karen Beeman, researcher/ co-author of Teaching 4 Biliteracy! @T4Biliteracy #hesdpride #pkvpride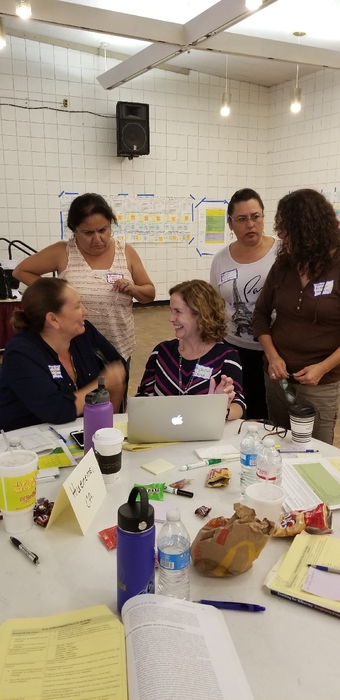 Noche de Regresa de Parkview, mañana, 9/6/18. Venta de pizza a las 4:30. Reunión de padres a las 5:00.

Parkview Back-to-School Night grades 1-5 is tomorrow night, Thursday September 6th! Pizza sales at 4:30. Parent meeting at 5:00.

Feliz Día de Trabajo. No habrá clases el lunes. Las clases resumen el martes, el 4 de septiembre.

Parkview Mustangs are setting goals! Parkview Mustangs están estableciendo metas! #pkvpride #hesdpride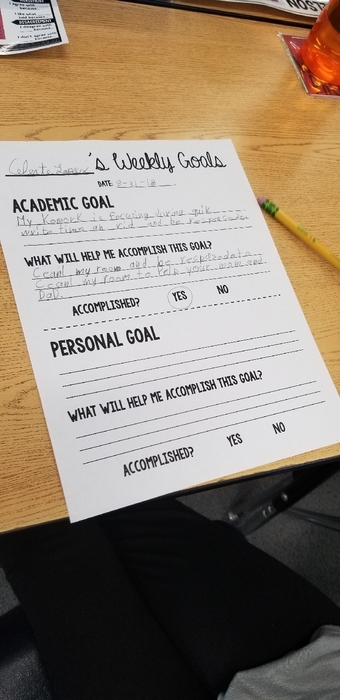 Happy Labor Day Weekend, Mustangs! Monday is a holiday. School resumes on Tuesday!

So much fun happening in first grade at Parkview School!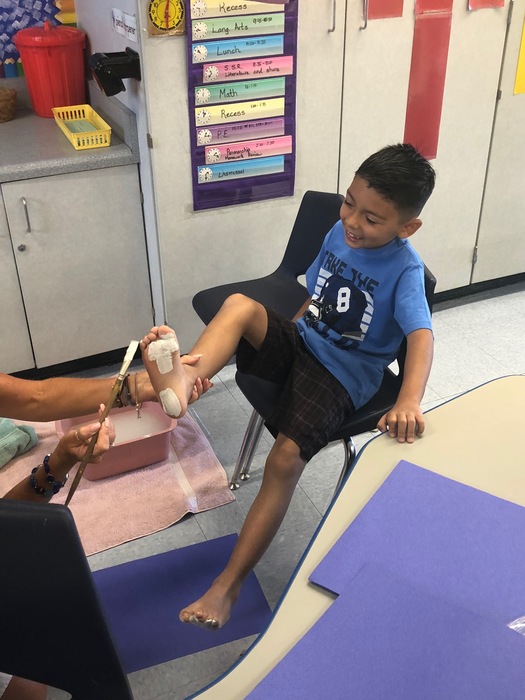 Every Wednesday is early dismissal. Dismissal times are: Kindergarten- 11:21, 1st grade-12:00, 2nd/3rd- 12:07, 4th/5th-12:31.