Hi Parkview Families, our first Saturday School is Oct. 13th from 8:00am-12:15pm. Saturday School is a great way to make up unexcused and excused absences for grades k-5th. Saturday School offers engaging hands on STEAM activities taught by certified teachers.

La recaudación de fondos de chocolate de la escuela Parkview PTA comienza el 28/09. La clase que vende más chocolate se ganará una fiesta de pizza o helado. Los fondos proporcionan excursiones y actividades interesantes para los estudiantes.

The Parkview PTA chocolate fundraiser begins 9/28. The class that sells the most chocolate will earn a pizza or ice cream party. Funds provide field trips and engaging activities for students.

La miembresía del comité de maestros y padres comienza hoy! Sea parte de este importante comité por solo $ 8.00. ¡Cada miembresía proporciona $ 2 para los fondos de viaje de la clase!

Parkview's PTA drive starts today! Join PTA for only $8.00. Each membership provides $2 toward classroom field trip funds!

¡La Noche de Regreso de Kindergarten es esta noche a las 5:30 en Parkview! Espero ver a todos nuestros padres de los estudiantes de kinder esta noche.

Kindergarten Back-to-School Night is tonight at 5:30! Hope to see all of our kinder parents tonight.

Words of wisdom from @JudyBbjb63 Judy Bowers at #VCOE ... #thepersondoingisthepersonlearning #hesdpride #pkvpride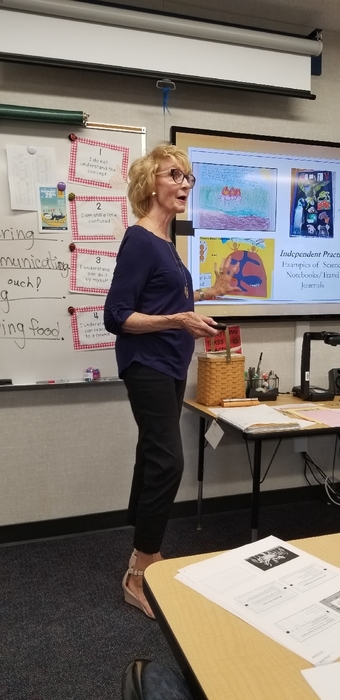 4th grade teams are learning about authentic integrated learning from with #VCOE. #hesdpride #pkvpride

PKV's Dual Immersion team working alongside Karen Beeman, researcher/ co-author of Teaching 4 Biliteracy! @T4Biliteracy #hesdpride #pkvpride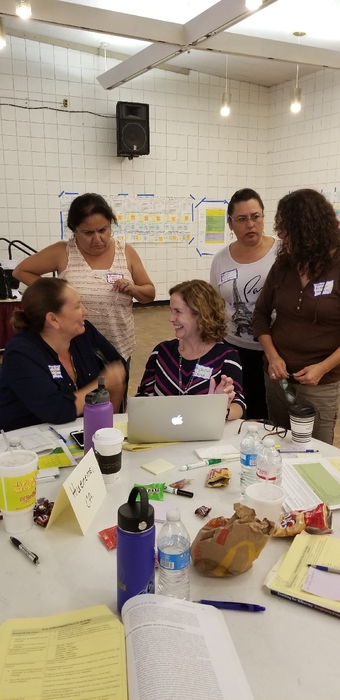 Noche de Regresa de Parkview, mañana, 9/6/18. Venta de pizza a las 4:30. Reunión de padres a las 5:00.

Parkview Back-to-School Night grades 1-5 is tomorrow night, Thursday September 6th! Pizza sales at 4:30. Parent meeting at 5:00.

Feliz Día de Trabajo. No habrá clases el lunes. Las clases resumen el martes, el 4 de septiembre.

Parkview Mustangs are setting goals! Parkview Mustangs están estableciendo metas! #pkvpride #hesdpride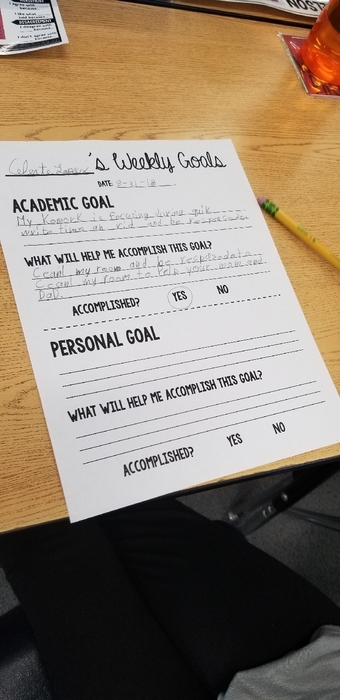 Happy Labor Day Weekend, Mustangs! Monday is a holiday. School resumes on Tuesday!

So much fun happening in first grade at Parkview School!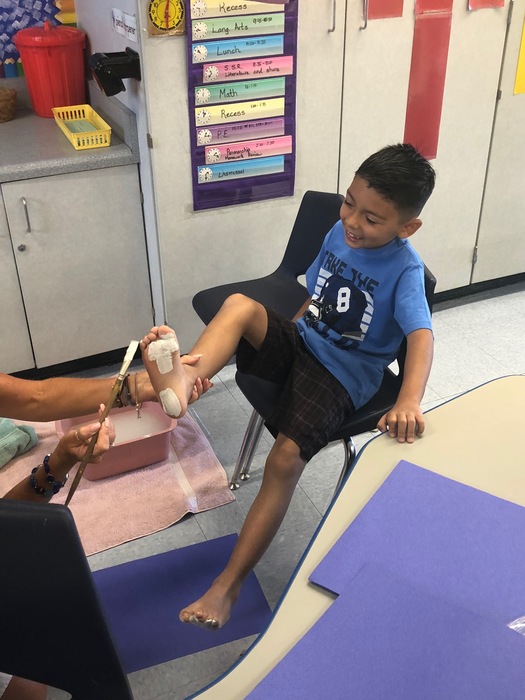 Every Wednesday is early dismissal. Dismissal times are: Kindergarten- 11:21, 1st grade-12:00, 2nd/3rd- 12:07, 4th/5th-12:31.
Back to School Night is on September 6th at 5:00. Class Visits start at 5:30. This is a great opportunity to get to know your child's teacher and school.

We are so excited about the new Hueneme School District App available for Apple and Android devices. When you download the app, make sure you click on settings and select Parkview as one of the schools that you want to send you notifications.

Calling all Kindergarten families! Come to our Kinder meet and greet this Friday, 8/24, from 4:30 -5:30. Classes will be posted Friday at 4:00.