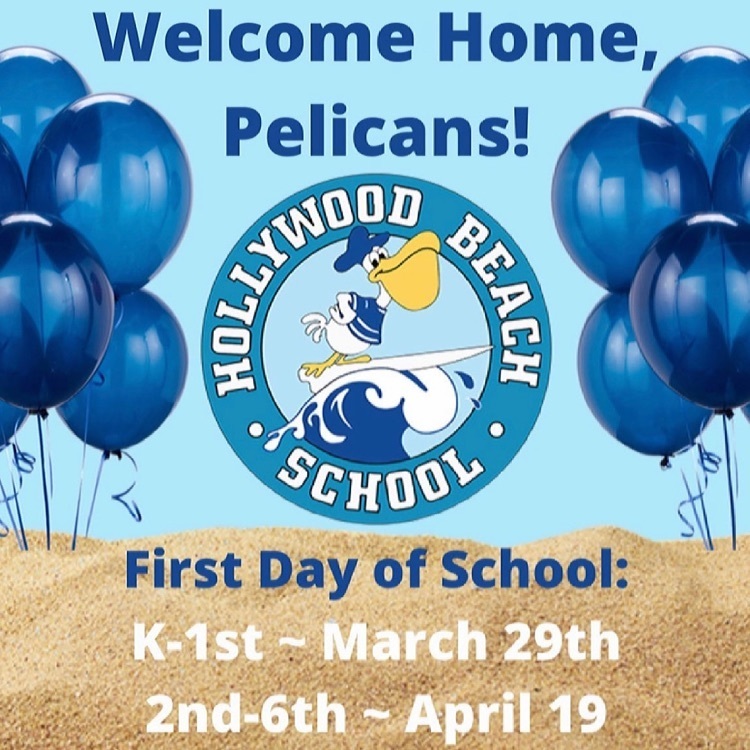 Hi Pelican Families! Join our amazing Counselors for our "Eat Well, Be Well" parent support class on June 3, 6 PM in English & 7 PM in Spanish. Register here:
http://bit.ly/eatwellflyer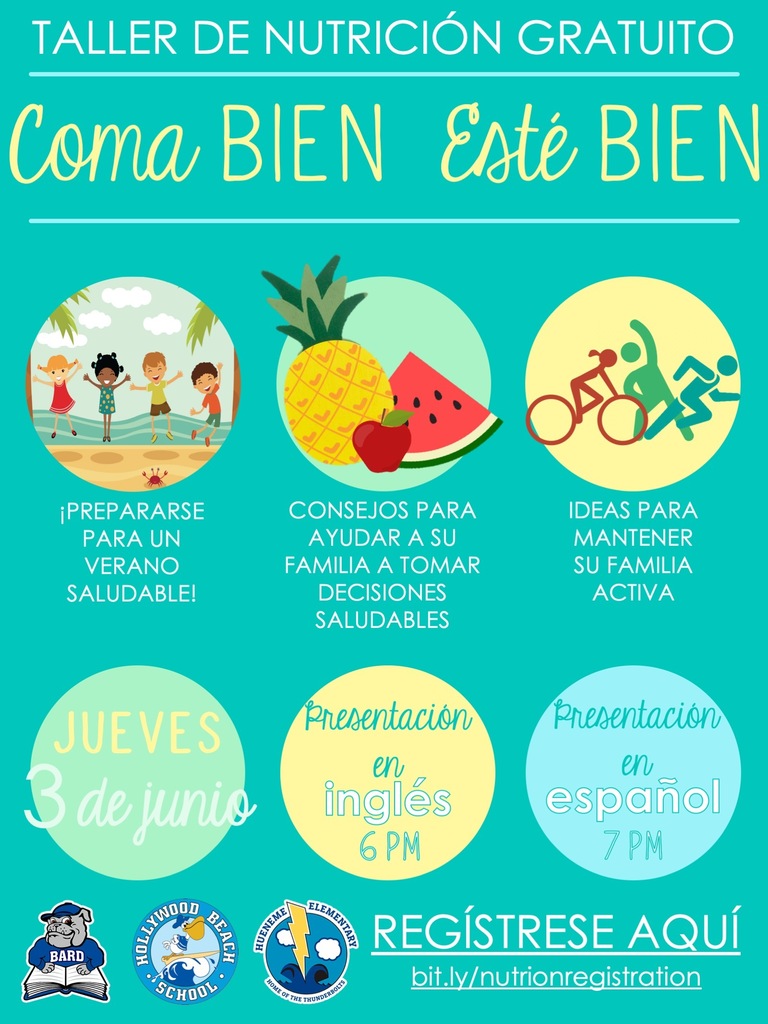 🇺🇸No Classes on Monday, May 31, to commemorate Memorial Day. The HBS Family remembers with gratitude those who made the ultimate sacrifice for our freedom. 🇺🇸#MemorialDay #Grateful #HBSPride #HESDPride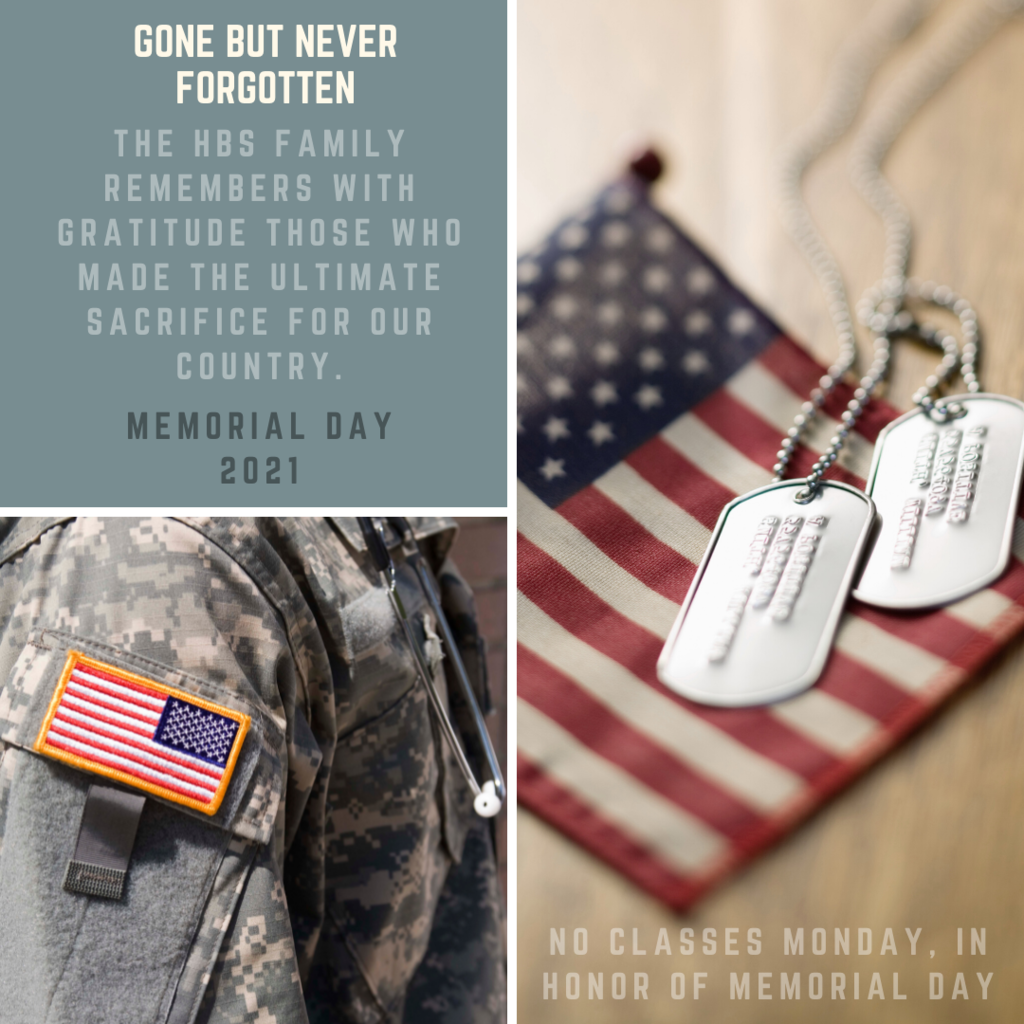 6th Grade Families, it's really happening! Check your student's school email for Promotion info, Promotion FAQs & Promotion Seat Reservation form, which must be filled out using your student's account. 4 seats per family, one form per family. See the emailed links for more info! Congrats, HBS Grads & Fams!

HBS PTA needs...YOU! Help us remain an active chapter to benefit our students next year! We need to fill the following offices: President, Secretary & Treasurer. Get involved and make next year awesome for all our Pelicans. EMail your name or a friend's name to
HollywoodBeachPTA@gmail.com
today!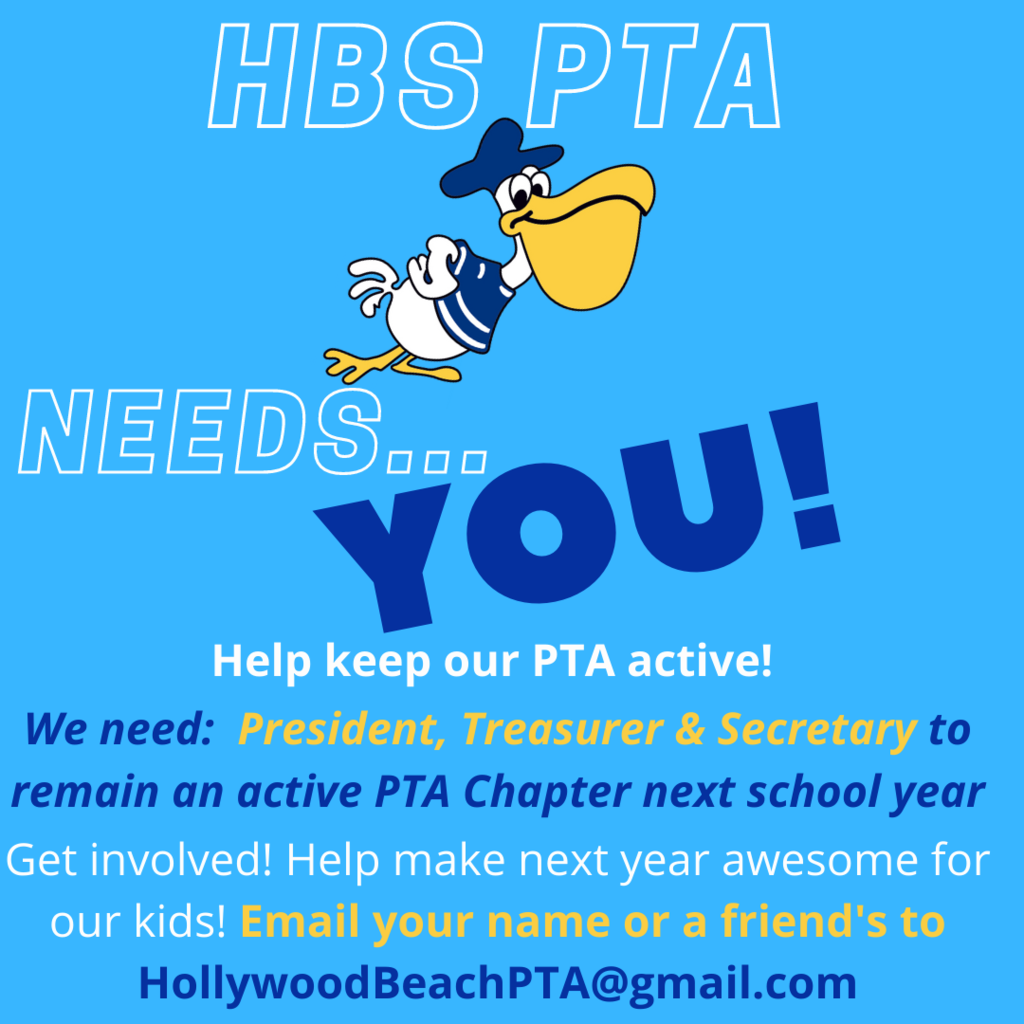 Shhhh! It's a secret! Surprise the HBS Teachers/Staff 🍎 MAY 17-21 🍎with the ideas in the photo - let them know how much you appreciate their hard work, love & devotion! #TeacherAppreciation #HBSPride #HESDPride

Wishing all the moms, aunts, grandmas, foster moms, step moms, nannies, caregivers and all a Happy Mother's Day from the HBS Family! #HBSPride #HESDPride #MothersDay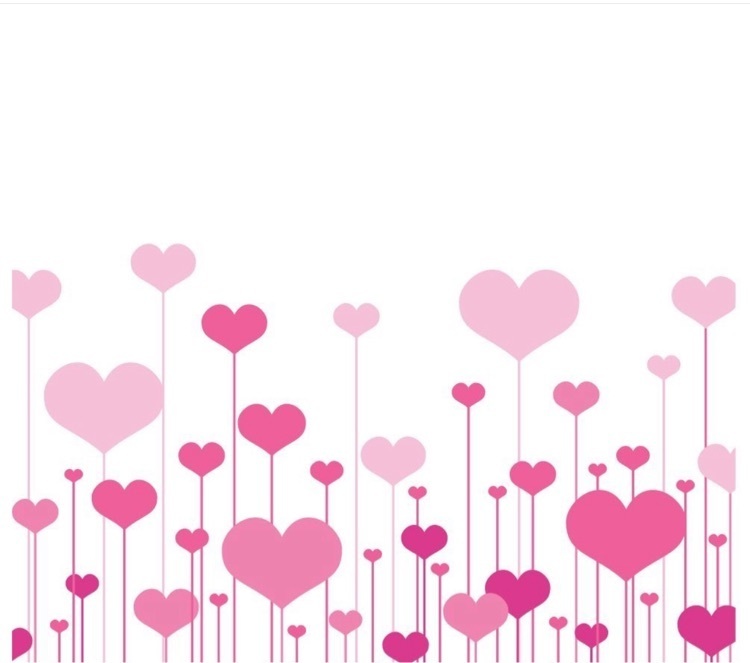 Calling all singers, gymnast, dancers, magicians, builders, comedians, & everyone else! Share your talent with our school! Let's showcase you in The Beachside Times: Talent Edition! Deadline June 4. Link for more info:
http://bit.ly/beachtalent
#HBSPride #TalentShow #HESDPride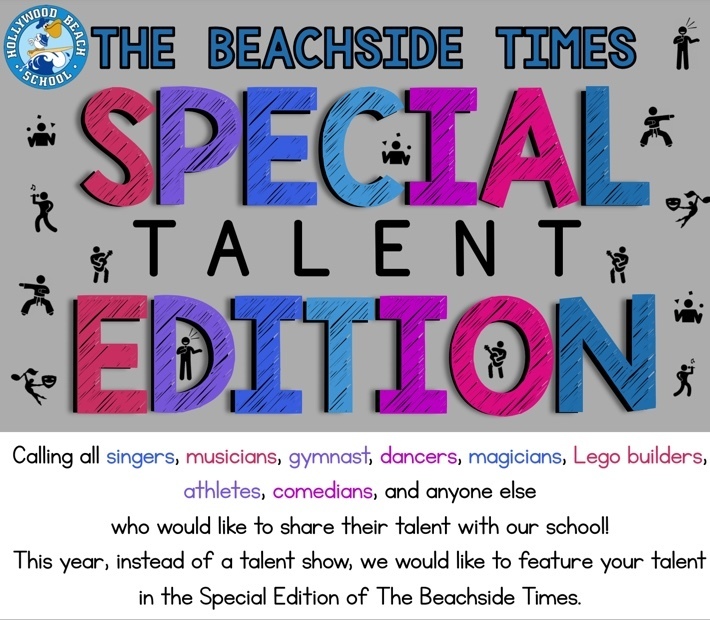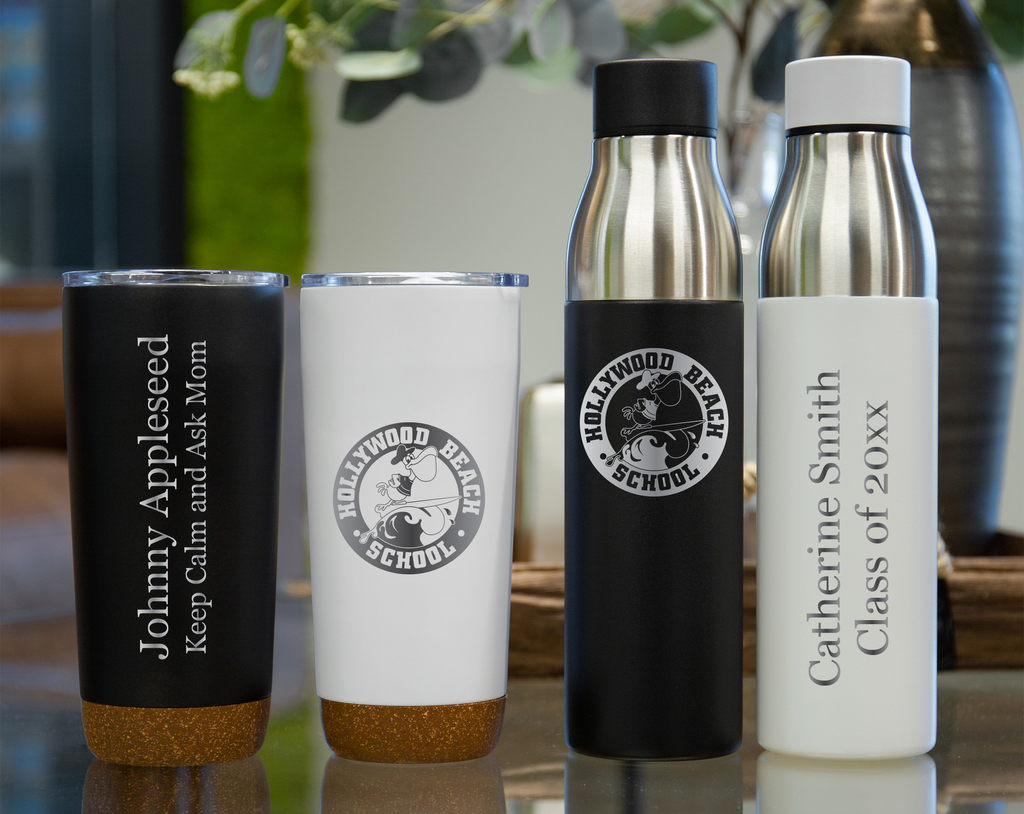 Gentle HBS reminder: please remember that 8 a.m. is the bell for grades Kinder, 4th, 5th & 6th, and 8:15 a.m. for grades 1, 2 & 3. Tardy? please check in at the office. Gates are locked promptly at the bell to keep our Pelicans and campus safe. Thanks for your assistance!

Hey, Pelicans! Wear Green tomorrow & Thursday for Mental Health Awareness Month! Join the fun with recess activities with Mrs. Hixon, our counselor. Families, see the flyer for activities and resources. #HBSPride #HBSCares #HESDPride #MentalHealthMonth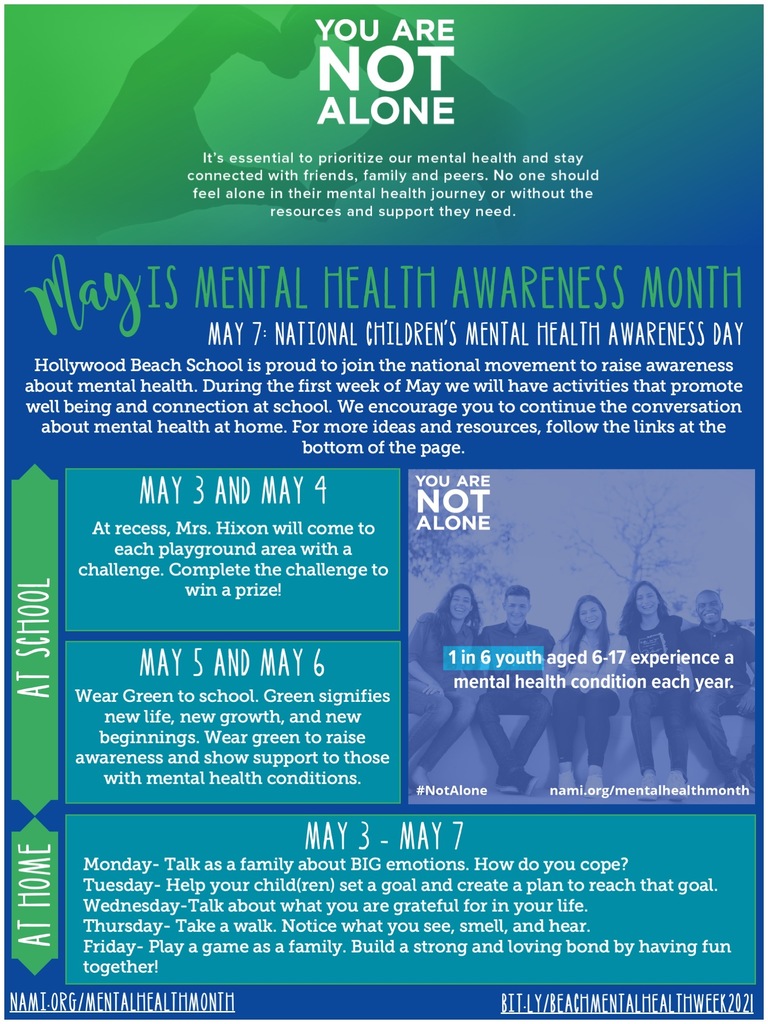 Thanks, Pelican Fams, for an orderly & safe at drop-off/pick-up! Please remember: the line to enter the drop-off/pick-up area is against the curb on Channel Islands Blvd. & Sunset Lane, so no parking is allowed at arrival/dismissal. Let's all work together to keep our Pelican safe! #HBSPride #HESDPride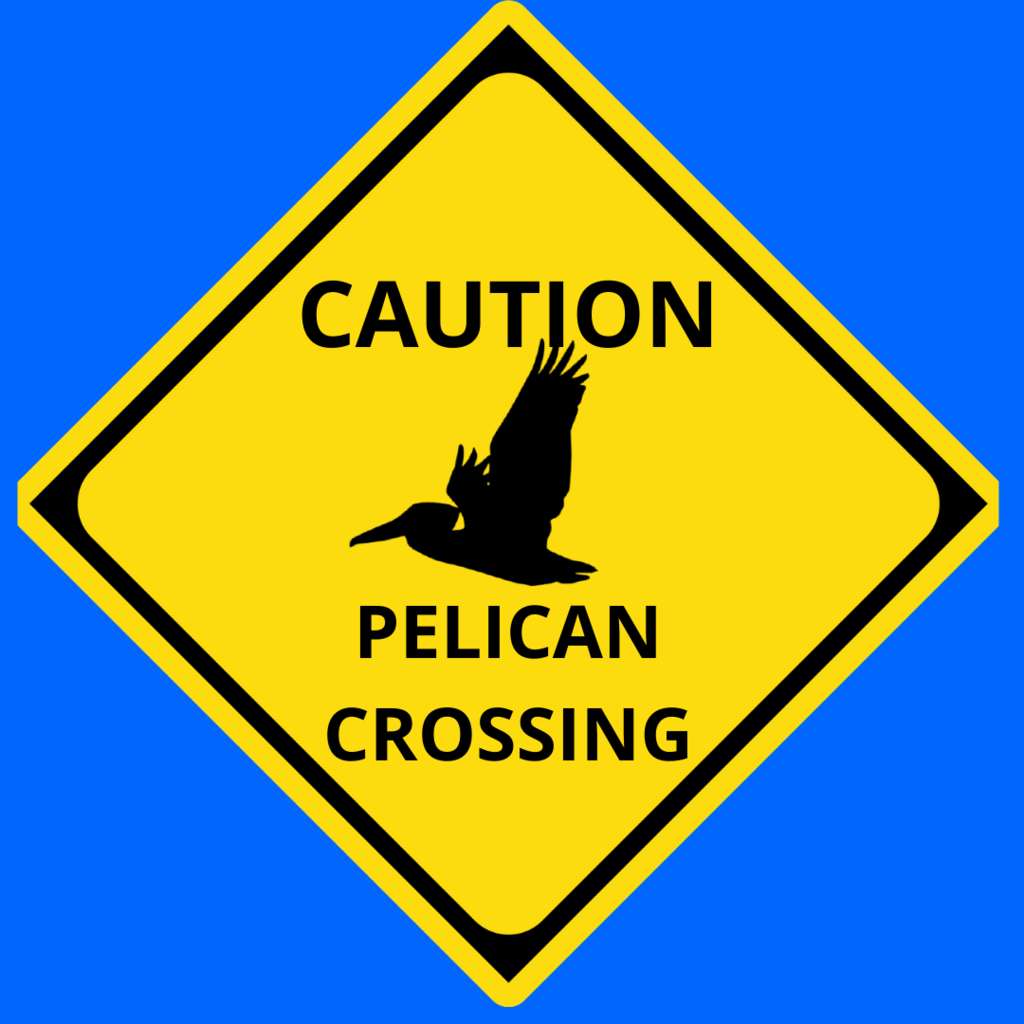 PICTURE DAY IS COMING! Heidi Haines MAR 25, 2021 📸 IT'S SCHOOL PICTURE TIME! 📸 May 3 & 4 On-Campus Pelicans: during class; and Hueneme @ Home Pelicans: 10:30 AM - 3 PM on a drop-by basis, line up outside the Cafeteria on the pelican feet. Online ordering makes it a touch-free process! You can order your pics online now at mylifetouch.com - school code EVTWDVW3K. We are excited to see your happy smiles! 😁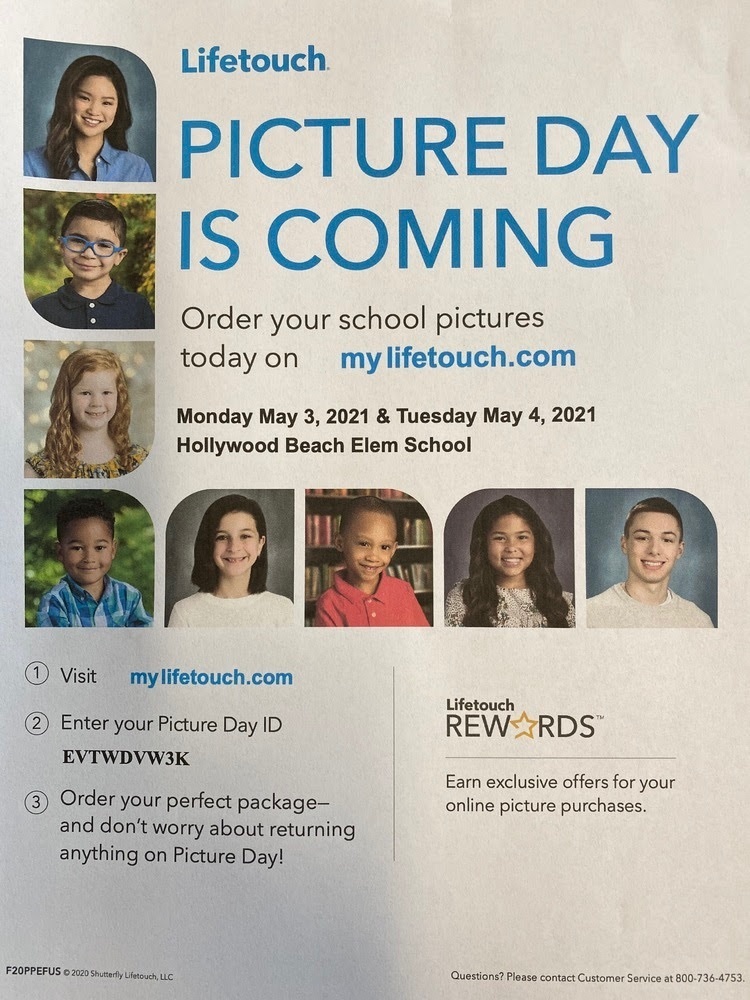 Pelican Families, to keep our campus secure, student gates will close promptly at 8:00 a.m. for Gate 1 (3-6), & 8:15 a.m. for Gate 2 (K-2). Please enter through the office after these times. Thanks for helping us to keep our campus secure for our Pelicans! #HBSPride #HESDPride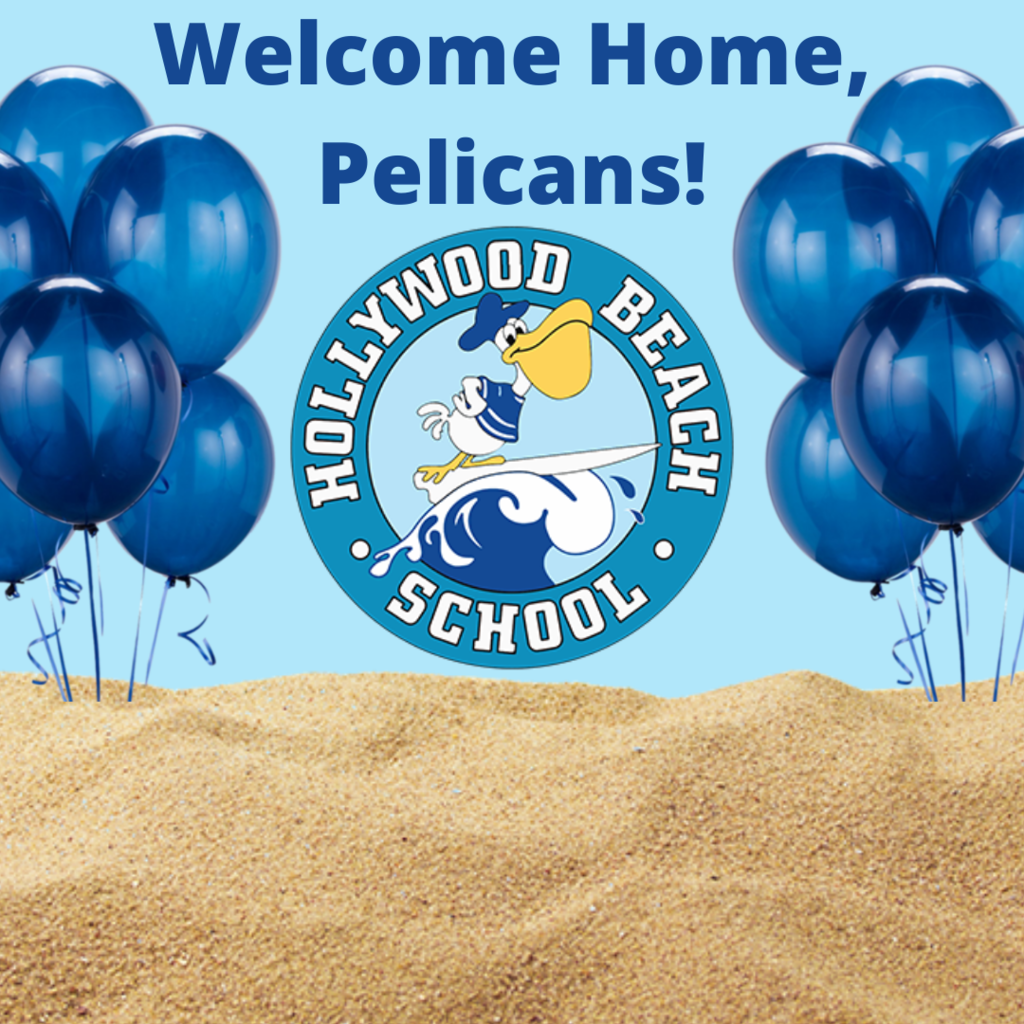 Hey, Pelicans! Here's the Pelican Podcast, Trimester 2 Awards Assembly Edition! #Awards, #Picture Day, our new fundraiser and more! Enjoy! #HBSPride #HESDPride
https://youtu.be/HFRLuSoPCu4

Keep our Hollywood Beach community safe and environment cleaner with custom, laser-engraved stainless-steel water bottles and coffee tumblers. Never lose a water bottle again! Help support our school: purchase a HBS water bottle for your Pelican or a travel mug for you today!
https://www.studentbottles.com/hollywoodbeachel-onxard/#HBSPride

Tomorrow is #GLSEN's #DayofSilence, a national event where LGBTQ students/allies around the country & the world take a vow of silence to protest the harmful effects of harassment/discrimination of LGBTQ people in schools. For more info, please go to:
https://tinyurl.com/wpyzh47n

Hi HBS ! Want an easy way to help your school at a distance and over the summer? Box Tops for Education has a free app: no more clipping! Simply scan your grocery receipt & automatically earn cash for HBS! Go to your app store and download Box Tops today! #HBSPride #HESDPride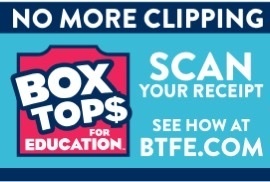 HBS Families, join us & our VCOE partners at the virtual Equity Conference, 5/24, open to all families & educators. Let's learn together about how to create more equitable schools for our children. Register here:
https://www.vcoe.org/equity
. #HBSPride #HESDPride #Equity